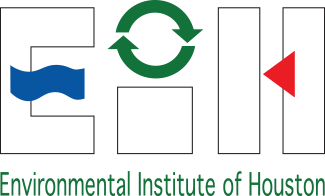 The Environmental Institute of Houston (EIH) is seeking a dedicated research assistant/ intern to assist with detailed literature review and the collection, entry and analysis of bottlenose dolphin population and health data in Galveston Bay, Texas. The position will entail a combination of field and office work. Qualifying candidates may be considered for a graduate student position with the College of Science and Engineering at the University of Houston Clear Lake, coming available for Fall 2018. Previous wildlife management and marine mammal field and photo-identification experience is highly desirable.
Salary: $1,400 per month (temporary full-time, not benefits eligible)
Start Date: March 2018 (4.5-month appointment)
Education requirements: Bachelor's degree in marine/wildlife/conservation biology, ecology, or similar field.
The qualified candidate must:
· Commit to a full time Monday through Friday work schedule and maintain flexibility for potentially long field days
· Have the ability to carefully follow instructions, work independently on sometimes tedious tasks and pay close attention to detail
· Have the ability to work long field days on a small boat, often in inclement or challenging conditions
· Be experienced and comfortable using word, data and image processing software including Microsoft Office, Endnote and Adobe products
· Be willing to occasionally work on other environmental research related projects at EIH.
· Provide three references (from a faculty member, advisor or employer)
· Provide own lodging and transportation for office located in the Clear Lake area of Houston, TX
· Pass a criminal background and motor vehicle background check prior to hiring
To Apply:
Submit a cover letter, resume and contact information for three references to Kristi Fazioli at
fazioli@uhcl.edu
. Applicants are encouraged to apply by February 28th. Position will remain open until filled.
To discuss graduate student opportunities, please contact Dr. George Guillen at
guillen@uhcl.edu
Learn more about EIH at
https://www.uhcl.edu/environmental-institute/